Jewellery Valuations and advice
Tue, 04 Jul 2017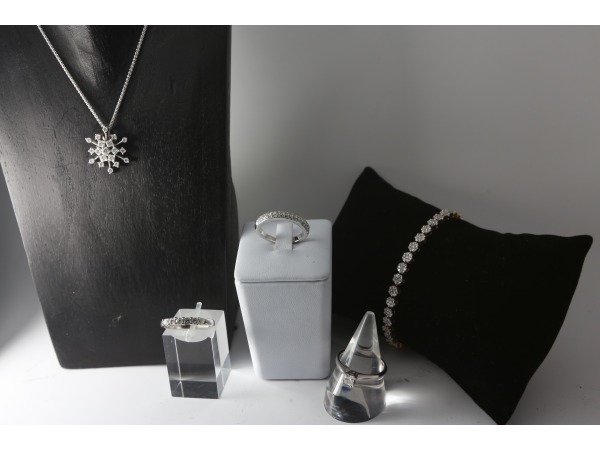 We love learning about jewellery, every day we learn something new. I can't imagine a day where we don't get excited about seeing new and different pieces of jewellery, seeing how they are constructed, learning about the history of each piece. Each and every item of jewellery is special and can hold lasting memories.
We encourage everyone to take a few minutes out of their busy lives and photograph each lovely and precious piece of jewellery that you own. Should the worst every happen, you now have proof your item existed and from those pictures and information you hold, your item could be replaced or re-made to your specifications.
If you would prefer, we are happy to do this for you, free of charge. We would photograph and list each item for you. Also, if you wish, we can check over and clean each item and offer advice. We can also advise which items may need a full valuation should you wish to have this carried out.
Many customers have used this service, especially if jewellery has been handed down through generations and there is no idea on the details or value. Never feel concerned about bringing your jewellery in for us to help you look through. Hopefully, within 5 minutes, our enthusiasm for jewellery will put you at ease. We have even been known to offer cups of tea if it takes a while.
Here at Celtic Gold we also undertake full jewellery valuations for insurance or probate. All work is carried out within our shop in Peel. Valuations are generally charged at £40.00 per item but discounts are given should you have a number of items. We highly recomend you consider having your jewellery valued. Jewellery prices change constantly with precious metal prices and the demand and availabilty of the different types of stone. Should your items ever be lost, stolen or damaged, an insurance company would require a recent valuation.