Metal Information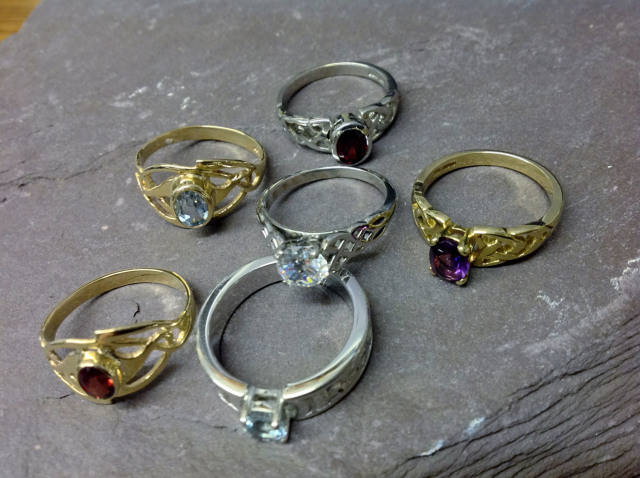 Our jewellery is available in
9ct (375) yellow, rose or white gold.
18ct (750) yellow or white gold.
Platinum (950)
Sterling Silver (925)
We can also work with 22ct yellow gold for repairs.
We do not supply hollow or poor quality jewellery.
We offer jewellery workshop services such as cleaning, polishing and repairs.
Rhodium Plating which is a clear plating to give a bright finish to white gold jewellery. This is available for both Celtic Gold jewellery and customer's own jewellery at an extra charge. Please note that Rhodium plating does wear off and we do not recommend continued plating.