Our Jewellers
Tue, 13 Jun 2017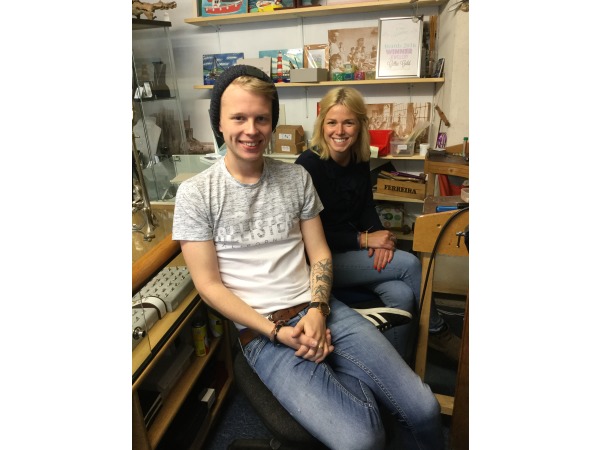 After a very busy few weeks, I am pleased to prove that two of our jewellers are still smiling. Unfortunately I can't show you a picture of Malcolm because he is still in recovery after being pulled out of semi retirement and made to work rather hard. I think he now needs a holiday.
Malcolm our Director in chief. now semi retired has been a working jeweller for nearly 20 years and has passed on his knowledge to his grandson Chris.Chris has been working with Celtic Gold for 2 years and is never happier than when he is sitting in the workshop, working on both our own brand of jewellery and customers own pieces. Generaly can be identified by the black smudges as he disguises himself with jewellery polish throughout the day. His hobbies include knowing everything there is to know about politics and frequent flying visits to Liverpool to visit his beautiful girlfriend at University.
Emma 2 (yes it does get confusing with two Emmas) studied for her Bachelor of design (with hons) at Liverpool hope university. She went on to work for Beaverbrooks for a number of years where she attained her JET qualification from the National Association of Jewellers. Emma 2 joined Celtic Gold in July 2016 and quickly settled into becomming an adopted member of our family. She is a very proud mum to her son Jacob and can generally be identified by her loud singing and creative mind.
.